There are so many things I want to say about grace and hospitality. Words on savoring and feasting and gathering. Y'all these are some of my favorite words.
I stumbled and stammered while preparing to share my heart. I stood at the pantry shelf, frozen. Not knowing whether to sprinkle in cumin or curry. Or sea salt or Morton's. I am the hostess in the kitchen, behind closed doors fretting over my meal.
But of this I am certain. It is important to start and end with words acknowledging gratitude and grace. With a sacred pause, bowing down and raising up. With a knowing that both sharing and partaking of the gifts is a holy transaction.
And that fellowship within community is a tender vessel. One that carries fragile packages.
In his book A Meal With Jesus, Tim Chester writes of gratitude in this way: "Every meal is an opportunity to receive God's good gifts with thankfulness – perhaps we need to refresh the practice of saying 'grace' before meals as an expression of our dependence and God's generosity – and food is an opportunity for human creativity and generosity in the image of the Creator."
I am making twice baked potatoes for a friend's fiftieth birthday celebration tonight. An intimate gathering. The sweet comforting smell of an oven filled with russets has been replaced by the assaulting aroma of burned pork and grease. I burned the bacon, again. Perfection is not my strong suit, nor the goal.
We say the preparation of certain recipes is a labor of love. Making deviled eggs, cooking, peeling and deveining shrimp for shrimp salad or shrimp creole. Twice baked potatoes, as the name implies, is such a dish. Multiple steps of taking food from its most basic form to the sacred point of sharing mean added work.
As artists in an online world, we know this laboring in love. Serving up our gifts and passions requires birthing an idea, writing, editing, proofing, editing some more, sharing, and responding to generous readers.We feel called by God to make our art. Laborers of love. Co-laboring with Him. We vision cast, choose ingredients and get to work. Leaning in to the call. Coming to the shared banquet table and communing with friends.
When the bite of a seven layered caramel cake with homemade icing hits our lips, we sigh and savor. Labor is transformed into love. The fruit of our labor and the communing around the offering bring joy.
So it is with the online community of writers and bloggers in the faith community. We reach deep into the soul places and bring up our offerings. Some days it feels like we are making peanut butter and jelly on white bread. Or popping open a can of Vienna Sausages. (Where did THAT name originate? Incidentally, most of my family are a fan of these canned meats.) Other days it is all caviar and champagne.
We serve it up. On Chinette, on silver, on silver-plate, pottery or on a paper napkin. On what we have. Our offerings are prepped and presented. The art is delivered via social media and the Internet. And it is consumed.
But God. Once released, I believe through an amazing small miracle (are there small miracles) our offerings are ingested by the soul who needs our art. Today. It becomes the soul-food needed that day for that soul. One soul or many. Our poetry or our prose. The song, the painting, the teaching, the devotional all feed the body.
We are the new girl. The Southern girl. The post-menopasal, graying emptying-nester. We are the tired one, the one without a book or an agent. We are the hungry ones. The crying-out ones. The poet. And we come to the community with our work-in-progress selves. There is shrimp peel or eggshell in the salad on some days. But we have come with our covered dish. To the pot-luck. To the celebration.
And we do so hope you find something of ourselves to like. No–love.
We have brought you pieces of us. Every day you get to know us a little bit more. If you remain in community. The layers of self are peeled back. The authentic writer, blogger, artist becomes more HD and less flat. We invest in knowing each other. Sharing stories of our pain and despair, as well as our uncontainable joy.
We celebrate life. Our successes. Even our failures. As we constantly give Him thanks for the gifts and the bottomless outpouring of grace.
My family had a favorite dinner time tradition when my kids were younger. It tied us, tethered us to table after a long day of being apart. Returning to the family around a table is fragile business.There is so much emotion to process and expose. We called our game, taken from a movie my husband and I had watched, High-Low. Each person tells both the high moment and the low moment of their day.
The playing field is evened. Everyone gets a turn. The sharing is therapeutic. Some days, when life has presented challenges and disappointments have bubbled up, the best part of the day may be that you can look around and see the people you love, who love you back. Or simply that it is taco night.
Bringing ourselves to the banquet table. Offering our gifts within a community. Doing life together. A privilege.
You bring the appetizer, mixed nuts or an elaborate cheese board. And you, will you bring your mac and cheese, this is your specialty. Someone will bring dessert Creme Brulee or Jello.
And we will feast from the gifts of the ones who choose to gather and share. Smelling of burnt bacon. Savoring the hot dog, the veggie burger or the beef tenderloin.
We have gathered. He has called us. And it will always be delicious and more than enough. Because the table is set. Set with an abundance of Grace. Loaves and fishes every time.
God is great. God is good.
Now there are many kinds of grace gifts, but they are all from the same Spirit. There are many different ways to serve, but they're all directed by the same Lord. ~~ 1 Corinthians: 12, 4-5 The Voice translation
Elizabeth Marshall
/
Posts
/
Blog
Elizabeth Wynne Marshall is a writer, poet, blogger. A lover of grace & the sea she spends her days living and writing out the beautiful ordinary in a life lived by the sea. Her words may be found at her writing home, elizabeth w. marshall, poetry & prose through a lens of grace. On twitter & instagram, she is @graceappears.
facebook
twitter
We'd love to keep you refreshed with our delicious thoughts on food & faith. Subscribe to have this community served to your inbox and grab our FREE Cookbook.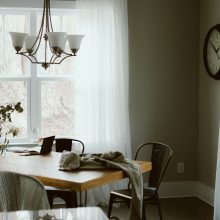 On Obedience, Goodbyes And Walking In Faith
2 months ago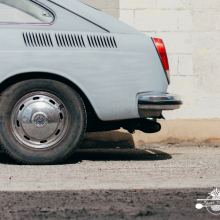 What Makes a Life
3 months ago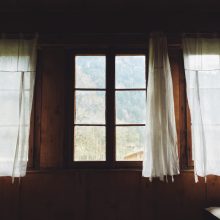 On Learning to Trust When Vision isn't Clear
3 months ago